Hello cute ladies and gents
(you're all cute in my eyes)
! How are you all on this fine July morning? Everyone doing okay? In Lyon, it's been an unusually chilly summer month with a few thunderstorms here and there. The new blog is
still
under development after almost a month
(I'll get to it eventually!).
BaconTunaMelt on Android
Anyhoots, what I came here to talk about is the newest development for loyal readers (-3 people). BaconTunaMelt is now available for Android users! Yup, there exists a BaconTunaMelt Android app. Cleverly named BaconTunaMelt on Android (what? I couldn't think of a good name for it), the app shows you the latest updates on the blog.
Besides the post updates, you can also tag a post as a favorite
(and keep the article for future reading)
and also share a post on
Facebook
,
Plurk
,
Twitter
,
Google+
,
Reddit
, and slew of other sharing sites.
Change settings to your personal preference. 🙂
You also have options for display, updates, notifications, backup, etc. In the meantime, it's not available on the official Android Market
(I found out I needed to pay them $25 bucks for it, so no go)
but you can still download it here and install it on your Android phones or tablets.
Here's how: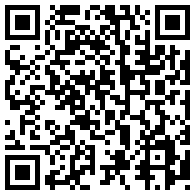 BaconTunaMelt on Android APK
1. Scan this QR code with your basic Barcode scanner and it will direct you to download the
BaconTunaMelt APK
(you can also click the link if you're viewing this howto on your mobile or if you want to download it on your computer)
.
Open browser -> Save
2. Save the file and install (if you don't have an installer, download one like Easy Installer, it's free!).
Install -> Open
And last but not the least,
3. Add a shortcut of the BaconTunaMelt on Android app to your home screen and start getting nomz updates on your phone!
Look for the BaconTunaMelt logo! 🙂
*If you're having problems with the installation, tell us and we'll walk you through it. 😛