When we got invites to this year's Best Food Forward event, I was very thrilled. Why? Well, it's a weekend-long summer food festival celebration at NBC tent that presents nomz of all kinds, that's why. It's my kind of party (this whole blog is like a ThisIsWhyImFat spinoff). It was just too bad that I didn't get back to Manila on time to have been able to go. However, our friends from BuhayKuneho went to the special bloggers' sneak peek session and had a fantabulous time (I JELLY!). Here are a few highlights-
There were tsokolate cupcakes from ChocoATBP (this seriously sounds like heaven to me).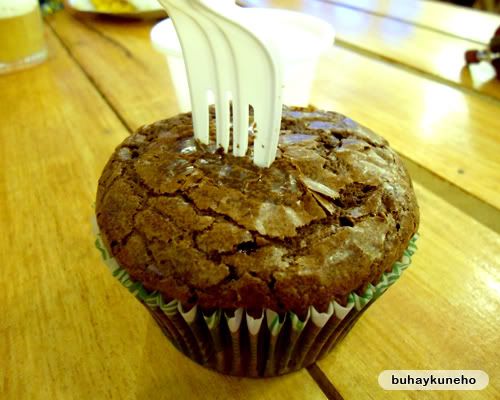 There was Manang's Chicken (still the best fried chicken in the whole damn galaxy), and
Carlo's Kitchen thought to double the sin called liempo, by deep frying it.
These are only the highlights, you guys. There were more goodies and nomfinds on the actual event. Read the full mouth-watering post from BuhayKuneho on this link.
*photo credits belong to Lianne of BuhayKuneho. Thank you, dear! <3
FB Comments
comments